ER-10 wire torsion winding test machine is a new type of wire torsion winding test machine. The machine is a horizontal structure and consists of loading, transmission, winding, afterburning, tracking, and other parts. It is suitable for a nominal diameter of Φ1. -Testing of the torsion and winding performance of Φ10mm steel wire; rotation speed: 15, 20, 30, 60 rpm adjustable. It mainly measures the ability of the wire to withstand plastic deformation in one-way, two-way torsion or winding, and shows the surface and internal defects of the wire.
Structure and Characteristics
1. Main machine: adopts horizontal structure, and the main structure adopts frame structure to ensure the rigidity of the whole machine. The mandrel is made of high-quality alloy structural steel with smooth surface and high rigidity to ensure its service life.
2. Drive system: motor drive, large rotating torque, uniform loading, stable and no impact.
3. Transmission system: use precision reducer to ensure the uniformity, stability and high transmission accuracy of the transmission.
According to the Standard
It conforms to standards of ASTM A938, ISO 7800: 2003, GB/T 239-1998, GB 10128 and others equivalent.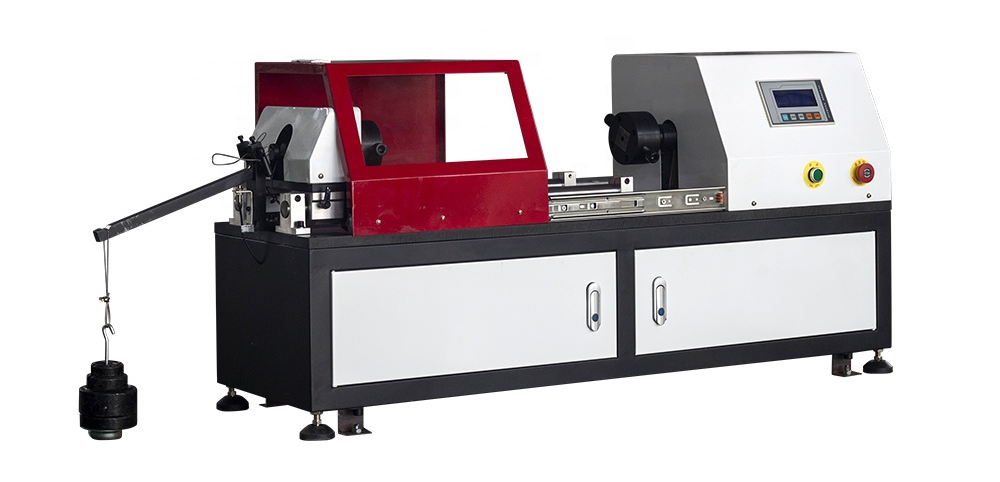 | | |
| --- | --- |
| Model | ER-10 |
| The maximum distance between the two chucks | 500mm |
| Rotation speed |  15, 20, 30, 60 |
| Jaw hardness | HRC55~65 |
| Working noise of the testing machine | <70db |
| Wire diameter | Φ1-Φ10mm |
| Winding speed | 15/20/30/60rpm |
| Effective working length of mandrel | 100mm |
| Power supply | 380V, 50Hz |
| Winding direction | forward or reverse |
---
---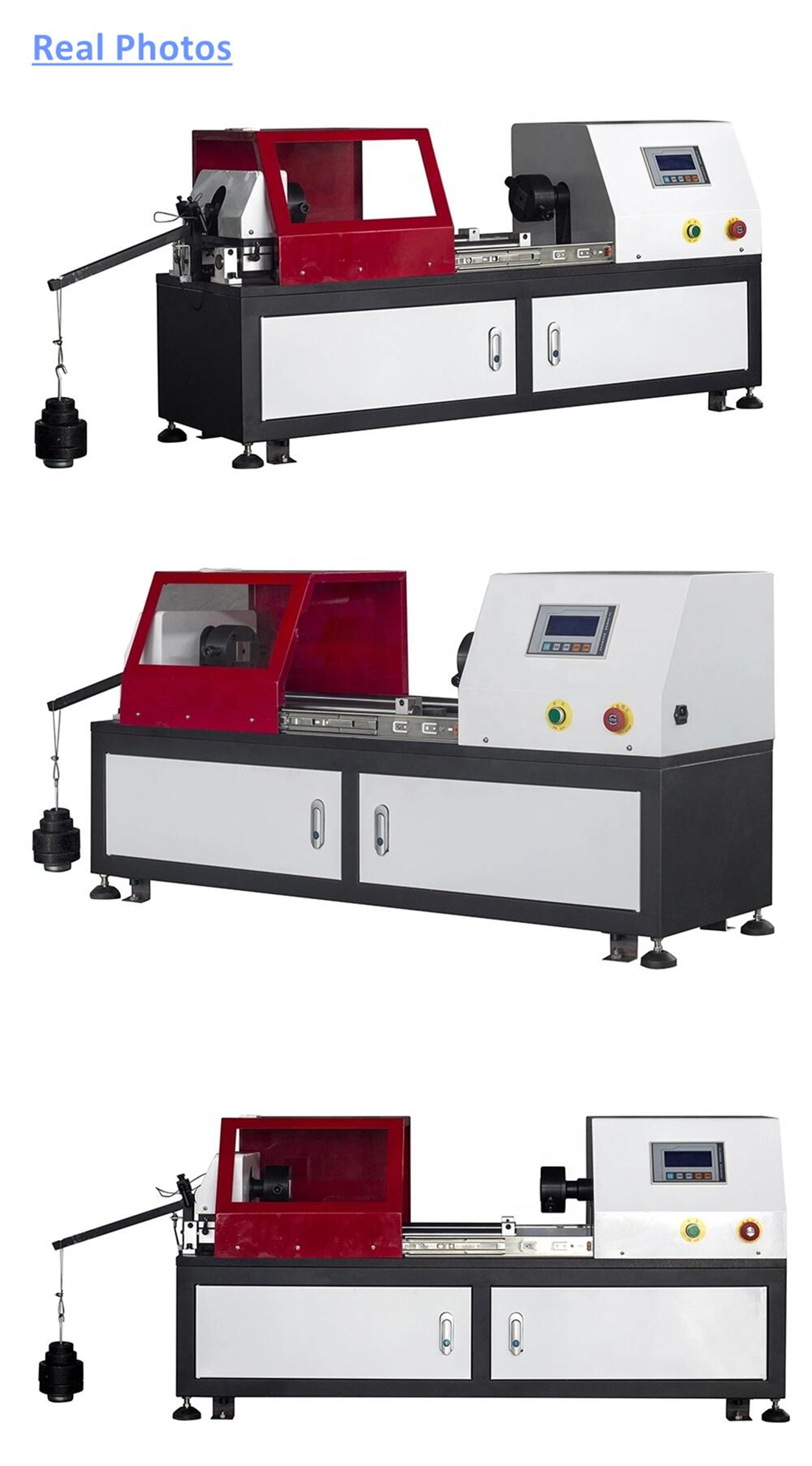 Write your message here and send it to us