WAW-1000 computer controlled servo hydraulic universal testing machine is mainly used to execute the tension, compression, bending, flexural etc. Test for metal materials. Attached with simple accessories and devices, it can be used to test wood, concrete, cement, rubber, and so on. It is very suitable for making test to different metal or nonmetal materials under high toughness and hardness against extreme big loading force.
High-Tech, Low Noise
Humanized Industrial Design, Easy To Place And Transport
Security Protection System
Technical Engineer Support After Service
Manufacturers Direct Sales, Factory Prices
Sales In Stock, Fast Delivery Time
With EVOTest Software, can meet capable of tensile, compression, bending test and all kind of tests. 
According to the Standard
It meets the requirements of the national standard GB/T228.1-2010 "Metal Material Tensile Test Method at Room Temperature", GB/T7314-2005 "Metal Compression Test Method", and complies with the data processing of GB, ISO, ASTM, DIN and other standards. It can meet the requirements of users and the standards provided.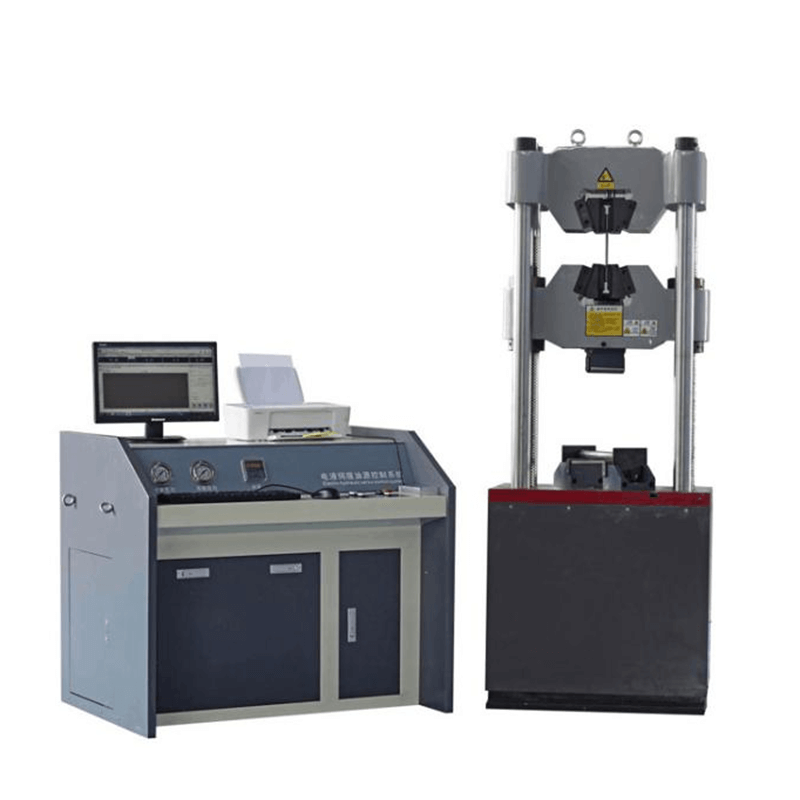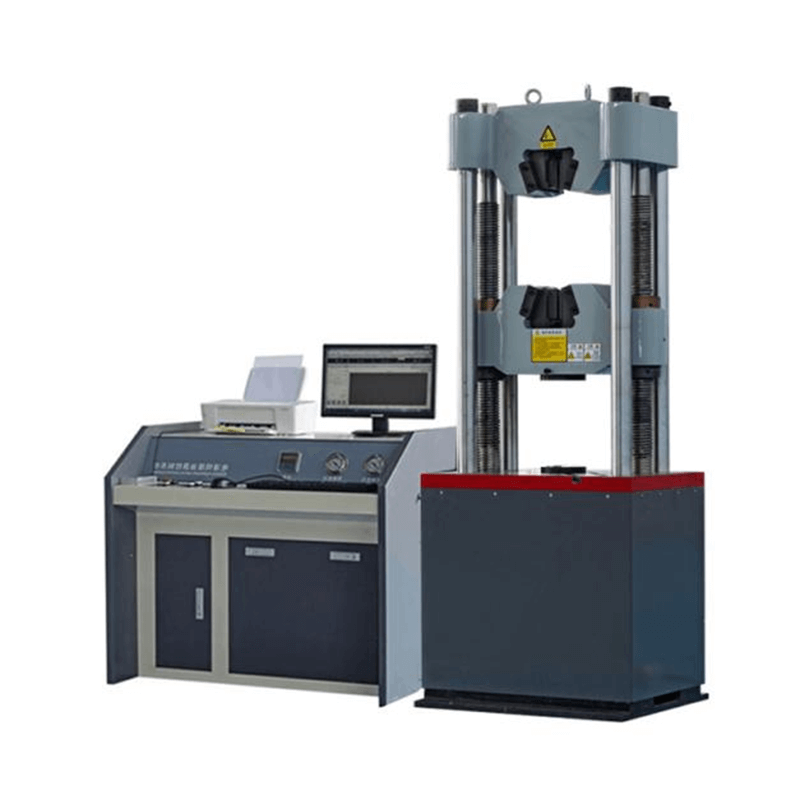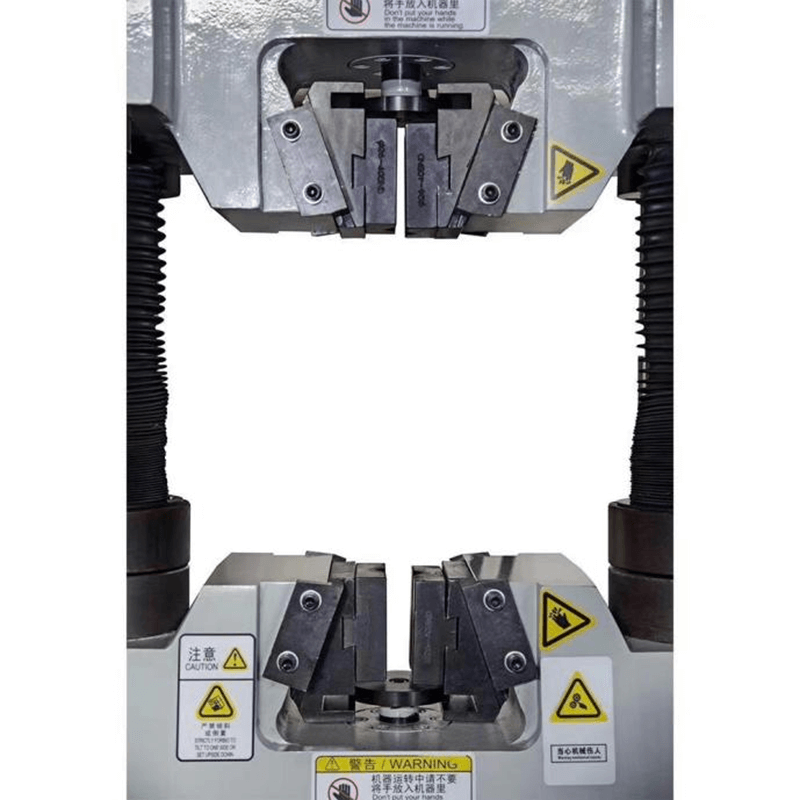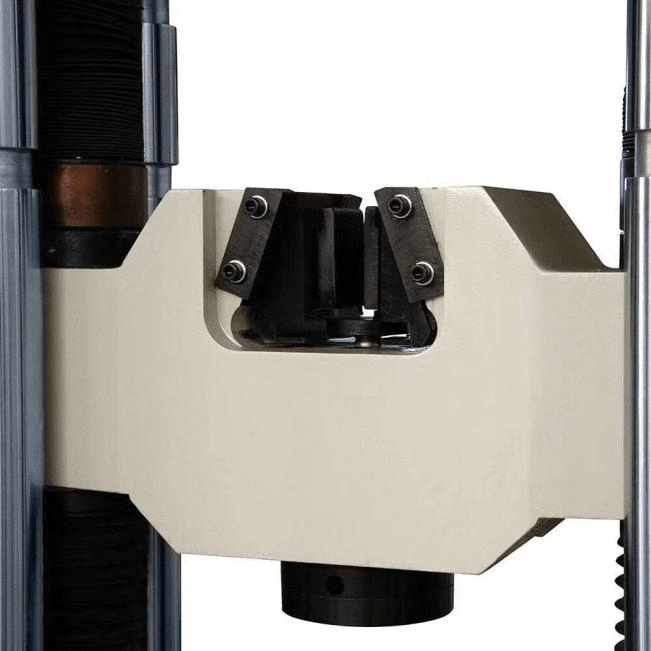 The lifting and lowering of the lower crossbeam adopts a motor driven by a reducer, a chain transmission mechanism, and a screw pair to realize the adjustment of the tension and compression space.
The hydraulic oil in the oil tank is driven by the motor to drive the high-pressure pump into the oil circuit, flows through the one-way valve, high-pressure oil filter, differential pressure valve group, and servo valve, and enters the oil cylinder. The computer sends a control signal to the servo valve to control the opening and direction of the servo valve, thereby controlling the flow into the cylinder, and realizing the control of constant velocity test force and constant velocity displacement.
Display Mode

Full Computer Control and Display

Model

WAW-1000B

WAW-1000D

Structure

2 Columns

4 Columns

2 Screws

2 Screws

Max.Load Force

1000kn

Test Range

2%-100%FS

Displacement Resolution(mm)

0.01

Clamping Method

Manual clamping or Hydraulic clamping

Piston Stroke(Customizable)(mm)

200

Tensile Space(mm)

670

Compression Space(mm)

600

Round Specimen Clamping Range(mm)

Φ13-50

Flat Specimen Clamping Range(mm)

0-50

Compression Plate(mm)

Φ200
---
---


Write your message here and send it to us
Products categories